Clasp your hands and close your eyes then get ready for a big surprise!
Shortly after my last rant concerning Aston Martin and the "homages" in which two of their vintage vehicles will be appearing, the No Time To Die second unit descended upon the sleepy little Italian village of Matera to begin filming one of them. The major industry of this tiny hamlet is tourism, so when the production crew shattered the still of the countryside with screaming tires, roaring engines and simulated machine gun fire, I find it odd MGM/EON were shocked to find all of those wandering sightseers had turned their collective cameras upon the commotion and posted the results on the web. Thus prompting the studio to start handing out cease and desist orders like sugary treats on All Hallows Eve.
MGM: Nothing to see here.
What gives me the biggest chuckle stemming from this kerfuffle is the self righteous indignation which was immediately leveled at the production company by the sycophantic, boot licking "official" websites, such as IWantCraig'sBaby.com, DanielCraigIsGod.org and IWasn'tEvenABondFanUntilCraig.Gov once they suddenly found themselves cutoff from their insider status.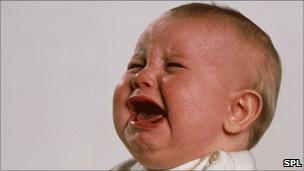 Don't you know who I am, I'm one of the admins at CraigIzBestusEva.com
Why the producers are playing so coy is beyond me. For one thing the outline of this scene was leaked two months prior to shooting:
"Allegedly, Léa Seydoux will return as Madeleine Swann "for the action-packed car chase, that takes place after 007 pays tribute to an old flame."
We already know what's going to happen in the scene, Craigers and Swann Song will be visiting the grave of I can only assume to be Vesper Lynd for some unholy reason. I mean how's this going to play out? Here my sweet, my "one true soulmate" for whom I gave up my career and accompanying lifestyle, this is the grave of my previous "one true soulmate" for whom I was going to give up my career and accompanying lifestyle, she met an untimely and violent end when she chose suicide over spending one more excruciating moment with me!
So not an at all awkward scene, which will be suddenly interrupted when Brofeld appears and begins to rain all over the parade of our two star crossed lovers!
A scene almost as awkward as the crew member with the Laura Croft fetish. 
Judging from this clip, which survived the MGM hatchet man's razor sharp ax, it appears this sequence takes place soon after the closing scene of SPECTRE, because Craig is still driving the weapons laden, million pounds sterling, piece of Her Majesty's property, which he stole from MI6 as he retired. So it could be Brofeld or perhaps the British government attempting to reclaim their lethal property from a rogue agent?
Shut your eyes, don't look at it it, least MGM melt our faces!!!
You can see the gun barrels behind the headlights and the results of the gunfire on the obligatory fruit stands.
More verboten footage.
Some still photos have also emerged of the principle cast on set.
Daniel Craig or a masked stuntman? Telling those damned kids to get off his lawn!
I have to ask who the hell is dressing this man? Whomever they are, they need to reel Craig in! Craig has never been a good dresser and the more free hand he's been given the odder he appears, from sausage skin tight suits to unkempt peach fuzz beards, Craig has taken Bond to new fashion lows. Look at this sartorial travesty, tan jeans with suspenders?! He looks like he rolled a San Francisco mixologist on the way to the set! All he needs is a "man bun" and a vape pipe!
Who wore it better?
There's also a shot of what appears to be Rami Malek's stunt double dressed like a member of 90's boy band Color Me Badd.
Moving on, we get another look at RoboAgent T-2-007 played by Lashana Lynch.
Is that a massive gun on your hip or are you just over compensating?
Every screen shot I've seen of Lashana on set give the impression she's playing a soulless dead behind the eyes caricature. I don't want to say she appears stone faced, but she makes the granite edifices of Mount Rushmore look like Jim Carrey after a week locked in a cocaine factory. I have a strong feeling female "007" is going to be nothing more than the tired old one dimensional female "tough guy" we've been inundated with lately. Funny how feminists in Hollywood fight "toxic masculinity" by depicting women as having every one of the "toxic" attributes they so hate in the stoic, "boys don't cry," "shake it off," "rub some dirt on it" men they despise.
Finally, I've saved the best for last, from the Daily Mail:
For those of you who don't recognize Craig's assistant, that's "producer" Barbara Broccoli!
I can't blame the Mail, Knowing what we know about Babz and her devotion to this Cro-Magnon, I'm willing to bet she's the one who handed him that water bottle after running up between takes so she could continue canoodling with him and ask what she should do next on the production.