Never waste an opportunity to over torture a concept!
If you'll recall last September (and I know to do, as you all study each and every one of these articles right?) No, Time To Die director Cary Joji Fukunaga had something to say about the classic Bond films during his press tour in the lead up to his film's premier. To wit:
"Is it Thunderball or Goldfinger where basically Sean Connery's character rapes a woman?" said Fukunaga. "She's like 'No, no, no,' and he's like, 'Yes, yes, yes.' That wouldn't fly today." 
No sooner had he said this, a woman came forward to assert Mr. Funkycoldmadena pestered her to do a nude scene against her will. The Irony was delicious, now it seems some more of Funknwagnnalls shenanigans are coming to light! Seems old Funkyjunk likes to use his influence in Hollywood on young women and even tried to coax a pair of twins into a threesome stating; "incest is fine if all parties are okay with it." So the man who condemned a woman flirtatiously saying, "Ohhh no" to Bond in a work of fiction back in 1965, was in the world of reality trying to instigate an incestuous menage-a-trois in 2021?! Wow, who'da thought a self professed "soft boy" and "male feminist" would turn out to be a predator?!
"Welcome to my garden ladies, you can trust me I'm an ally, I won't bite…Hard."
One of the more interesting accusations being the Funkster used the promise of an advanced screening of No, Time To Die to lure young women back to his place! I can't imagine which is worse, excitedly believing you'll be getting a sneak peek at a Bond film, but instead having to sit through that steaming pile of celluloid, or the inevitable molestation to follow?
"Would you like to come back to my place and see my etchings?"
After getting rebuffed by the girls he offered them the illegal psychotropic narcotics LSD and MDMA, aka acid and the "date rape drug." Which I'm sure had they accepted and ingested would not have lead to any untoward sexual behavior on the Funkmeister's part!
"Oh, no, these aren't opium poppies, just have a sniff, yessss, breath in that heavenly aroma, mmmuhahaha!
Typical Hollywood though, everyone knew all about this crumb's behavior and stood mute, not until a few brave women came forward and rendered it safe to do so does the dogpile begin. Take this chap for example, one Nick Cuse, apparently Carebear's ghostwriter, who had this to say:
"Never mind all that sexual misconduct and intellectual theft, he left his fingernails in someone's car!"
So Funkenstein likes to steal the work of others? Well, welcome to Hollywood my friend! Where the only reason something belongs to somebody is the fact they put their name on it first. According to the boys over at MI6-HQ, Cuse is credited as a "consultant" on No, Time To Die, while Funks got a writing credit, the first time a director has done so on a Bond film. Cuse old boy, if Fukunaga put his name on the work you did on No, Time To Die I'd say he did you a favor, slowly back away and pretend you never heard of that film.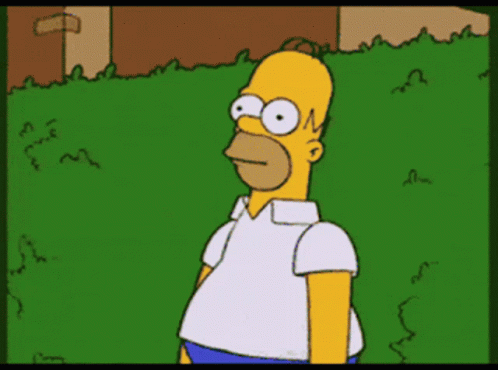 "No Time To Die? Never heard of it."
At the end of that MI6 article you'll find:
"Where this leaves EON's relationship with Fukunaga is unclear. Prior to the allegations being made public, producers stated they were more than happy to work with him again in the future."
Well I'm sure they're done with him now that his malfeasance has hit the airwaves, funny how it wasn't a problem before however. They were "more than happy to work with him again" despite knowing full well what this guy was all about! Oh, they didn't know? Bullshit! He took these girls to work with him in London! Hell, he probably introduced them to aunty Babbzy while he was at it. There are very few secrets in Hollywood, we just aren't in the loop.
"Did you hear So-and-so's a pervert? Yeah, but he's a damn fine mediocre director!"