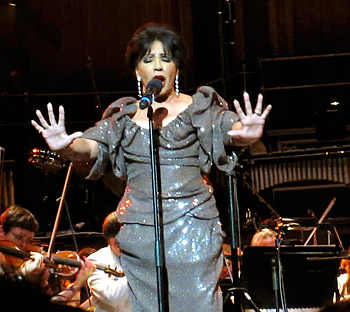 The Royal Albert Hall hosted a wonderful tribute to John Barry in our opinion one of the most accomplish composers of his time. His work will undoubtedly be enjoyed by generations to come. John Barry we miss you already.
LONDON—Composer John Barry, whose music for James Bond films as well as epics like Out of Africa made him England's most beloved film composer, was eulogized as a supreme melodist and film-score innovator at a memorial concert June 20 attended by more than 5,000 at a sold-out Royal Albert Hall.

The two-and-a-half-hour event, which featured the Royal Philharmonic Orchestra, actors Michael Caine and Timothy Dalton, singer Shirley Bassey and Beatles producer George Martin, was a fundraiser for the Royal College of Music, which has established a "John Barry Scholarship for Film Composition" in memory of the five-time Oscar winner.

Nicholas Dodd conducted the 84 musicians in more than a dozen Barry themes including Goldfinger, Born Free, Midnight Cowboy, Dances With Wolves, Out of Africa, Body Heat and Somewhere in Time. But it was the 15-minute "James Bond Suite" – including such Sean Connery classics as Thunderball and You Only Live Twice – that brought the crowd to its feet.
Discuss this in our forum